Our Mission: To deliver the highest quality, most trusted automation solutions in the industry.
RidgeTech Automation Inc. was created to specialize in control system integration, with an understanding that there is a much bigger picture. The control system is the nerve centre of a much larger entity, and we work hard to ensure that our solutions consider every aspect of the machine or system. Throughout a project's life cycle, we continuously refocus our attention to the process, mechanical designs, safety requirements, quality requirements and operator interfaces. We then tailor the control system to meet those needs.
Higher Level Innovation
RidgeTech's team of talented and experienced professionals brings a valuable knowledge base of technology to all projects, no matter the size. We are in constant pursuit of the newest ideas, products and training for our team to make sure we are always able to offer the best possible results. The right solution could be a simple relay or it could be a state-of-the-art control system; whatever the answer, we work with industry's leading vendors and distributors to ensure that our team is equipped with the most accurate, up-to-date information.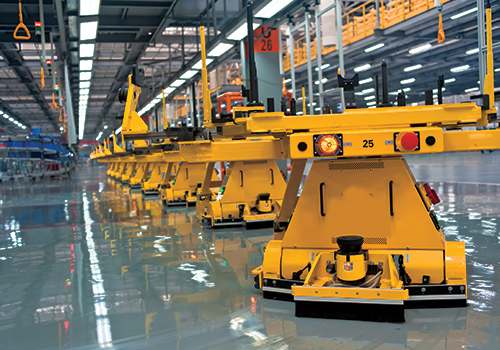 Higher Level Experience
Discrete & Process Automation
Conveyance & Material Handling
Packaging & Palletizing Systems
Welding & Assembly Systems
Batching & Blending
Press Automation
Inspection Systems
Predictive Maintenance Solutions
Plant Monitoring Systems
Higher Level Benefits
Leaner Processes
Reduced Waste
Reduced Cycle Times
Improved Flexibility
Reduced Downtime
Improved Sustainability
Enhanced Quality
Improved Safety
Improved Data Collection & Management
Higher Level Quality
We pride ourselves on solving difficult problems. We enjoy a challenge and the satisfaction that comes from creating a solution for the "unsolvable." We work hard to ensure that quality is at the heart of everything we do. From our electrical, control and fluid power designs to our software, we follow a quality system with proven results. Our team has a genuine desire to do the right thing for our clients, which is reflected in the effort we put forward and the results we produce.
Higher Level Service
Excellent service means listening to our clients, understanding their needs and delivering the right solution on time and on budget. It means sticking to the plan, and keeping our clients in the loop every step of the way. The best measure of excellent service is in seeing repeat clients. We are extremely proud that our clients keep using our services and continually refer us to others.
Success
Stories
RidgeTech Automation Inc. is excited to announce that we have added 3D Simulations and Virtual Commissioning to our service offering.  We now have the capability of providing simulations for a wide range of processes and equipment extending from individual machines to entire plant solutions.  With our latest investment in Rockwell Automation's Emulate 3D Software, we […]
Read more